Qu'est-ce que c'est ?
Oblique Strategies est un jeu de cartes conçues par le musicien Brian Eno et le peintre Peter Schmidt. Basées sur le principe de la pensée latérale, ces cartes sont destinées à guider le processus créatif en permettent d'évaluer une problématique sous des angles inhabituels afin de favoriser l'émergence d'idées originales et décalées.
Initialement destinées aux musiciens, les cartes ont été utilisées par David Bowie, Iggy Pop, Jarvis Cocker, Phoenix, Coldplay, MGMT… Si l'on met de côté quelques cartes faisant référence spécifiquement à des concepts musicaux, il est tout à fait possible de s'en servir durant une séance de co-création pour casser les conventions, ouvrir les horizons et disrupter les modes de pensées habituels.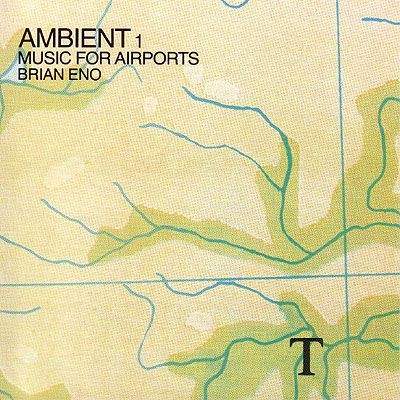 Comment s'en servir ?
L'utilisation de ces cartes est très simple : Vous tirez une carte au hasard et vous suivez le conseil indiqué. Il s'agit parfois d'une action très simple à entreprendre ou d'une indication à appliquer comme par exemple « Pay attention to distractions ». Il peut aussi s'agir d'une citation énigmatique, qui peut paraitre obscure ou non pertinente au premier abord (« Do something boring » par exemple) : A vous de faire appel à votre imagination, à l'intelligence collective et à l'échange d'idées pour faire émerger de nouvelles orientations à votre problématique.
Remarque : Il est également possible d'utiliser ces cartes en les consultant une par une. On se rapproche alors de l'utilisation de cartes d'idéation et d'UX Cards en phase d'idéation.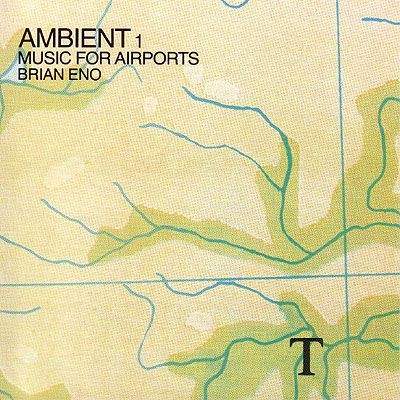 Où les trouver ?
Une version physique du jeu de cartes est disponible sur ce site pour environ 50€. Les cartes sont également être consultables en ligne mais sans support physique le principe de partage est moins efficace.
Afin de les utiliser sur mes projets UX, j'ai retiré la dizaine de stratégies obliques destinées spécifiquement aux musiciens afin d'aboutir à un jeu de 115 cartes utilisables sur tout type de problématique. Voici une version imprimable de ces cartes, en français (PDF) et en anglais (PDF), destinées à être imprimée recto/verso sur des feuilles de papier cartonné A4.
Pour s'épargner la tâche du massicotage, il est également possible d'utiliser des cartes de visite prédécoupées (8.5×5.5cm, 185g/m² réf Sigel DP830 150) mais le verso des cartes n'étant pas destiné à être imprimé (l'encre se désagrège au moindre contact), je vous recommande d'imprimer seulement le recto des cartes en français ou en anglais.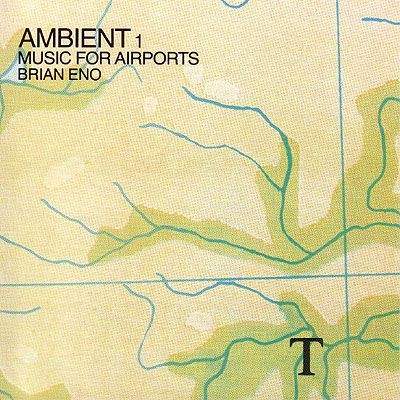 Les 115 stratégies obliques (Anglais/Français) à utiliser en séance de Design Thinking :
Accept advice / Accepte les conseils
Is there something missing? / Manque-t-il quelque chose?
Accretion / Accroissement
Instead of changing it, change what's around it / Au lieu de changer la chose, change ce qui l' entoure
A line has two sides / Une ligne a deux côtés
Just carry on / Continue
Allow an easement / Permets-toi un soulagement
What would make this really successful? / Qu'est-ce qui rendrait cela vraiment réussi?
Pretend / Fais semblant
Listen in total darkness, or in a very large room, very quietly / Dans l'obscurité totale, ou dans une très grande pièce, très doucement
Consider transitions / Considère des transitions
Listen to the quiet voice / Ecoute la douce voix
Ask people to work against their better judgement / Demande aux gens de travailler à l'encontre de leur meilleur jugement
Look at a very small object, look at its centre / Regardez un tout petit objet, regardez son centre
Ask your body / Questionne ton corps
Look at the order in which you do things / Regarde l'ordre dans lequel tu fais les choses
Assemble some of the instruments in a group and treat the group / Assembles certains éléments en un groupe et traite le groupe
Look closely at the most embarrassing details and amplify them / Examine avec attention les détails les plus embarrassants et amplifie-les
Balance the consistency principle with the inconsistency principle / Équilibre les principes de consistance et d'inconsistance
Lowest common denominator / Plus petit dénominateur commun
Be dirty / Sois sale
Make a blank valuable by putting it in an exquisite frame / Donne de la valeur à un espace vierge en le plaçant dans un cadre exquis
Breathe more deeply / Respire plus profondément
Make an exhaustive list of everything you might do and do the last thing on the list / Liste les choses que tu pourrais faire et fais la dernière de cette liste
Bridges -build -burn / Ponts – à construire – à couper
Make a sudden, destructive unpredictable action; incorporate / Fais un acte soudain, destructif et imprévisible, incorpore
Save a few steps. What else can you do? / Sauvegarde quelques étapes. Que peux-tu faire d'autre?
Mechanicalize something idiosyncratic / Mécanise quelque chose d'idiosyncratique
What are you doing? What do you do best / Que fais-tu? Que fais-tu le mieux?
Mute and continue / Diminue et continue
Change nothing and continue with immaculate consistency / Ne change rien et continue avec une consistance immaculée
Only one element of each kind / Un seul élément de chaque sorte
Work alone, then work in unusual pairs / Travaille seul, puis travaille en paires inhabituelles
(Organic) machinery / Machinerie (organique)
Cluster analysis / Analyse des amas
Overtly resist change / Résiste résolument au changement
Consider different fading systems / Considère plusieurs façons d'enchaîner
Remove as much mystery as possible. What's left? / Enlève autant de mystère que possible. Que reste-t-il?
Consult other sources -promising -unpromising / Consulte d'autre sources – prometteuses – non-prometteuses
Remember those quiet evenings / Souviens-toi de ces douces soirées
Convert a melodic element into a rhythmic element / Convertis un élément mélodique en élément rythmique
Remove ambiguities and convert to specifics / Supprime les ambiguïtés et remplace-les par des spécificités
Courage! / Courage!
Remove specifics and convert to ambiguities / Supprime les spécificités et remplace-les par des ambiguïtés
Cut a vital connection / Coupe une connexion vitale
Decorate, decorate / Décore, décore
Repetition is a form of change / La répétition est une forme de changement
Reverse / Inverse
Define an area as `safe' and use it as an anchor / Définis un territoire comme sûr et sers-t'en comme d'une ancre
Short circuit (example: a man eating peas with the idea that they will improve his virility shovels them straight into his lap) / Court-circuit (prends le chemin le plus court)
Destroy -nothing -the most important thing / Détruis –rien –la chose la plus importante
Shut the door and listen from outside / Ferme la porte et écoute de l'extérieur
Discard an axiom / Écarte un axiome
Simple subtraction / Soustraction simple
Remove the middle, extend the edges / Retire le milieu, prolonge les bords
Disconnect from desire / Éloigne-toi du désir
Discover the recipes you are using and abandon them / Découvre les recettes dont tu te sers et abandonne-les
Take a break / Arrête-toi un moment
Take away the elements in order of apparent non-importance / Enlève les éléments par ordre d'inimportance apparente
Distorting time / Distorsion temporelle
Do nothing for as long as possible / Ne fais rien le plus longtemps possible
Tape your mouth / Sois extravagant€
Don't be afraid of things because they're easy to do / Ne sois pas effrayé par les choses parce qu'elles sont faciles à faire
The inconsistency principle / Le principe d'inconsistance
Don't be frightened of cliches / Ne sois pas effrayé par les clichés
Pay attention to distractions / Accorde de l'attention aux distractions
Don't be frightened to display your talents / N'aie pas peur d'afficher tes talents
Think of the radio / Pense à la radio
Don't break the silence / Ne brise pas le silence
Tidy up / Mets de l'ordre
Don't stress one thing more than another / N'accentue pas une chose plus qu'une autre
Trust in the you of now / Fais confiance à ton moi présent
Do something boring / Fais quelque chose d'ennuyeux
Turn it upside down / Mets-le la tête en bas
Do the washing up / Nettoie et recommence
Twist the spine / Pivote
Do the words need changing? / Faut-il changer les mots?
Use an old idea / Utilise une vielle idée
Do we need holes? / A-t-on besoin de trous?
Use an unacceptable color / Emploie une couleur inacceptable
Emphasize differences / Accentue les différences
Use fewer notes / Utilise moins de notes
Emphasize repetitions / Accentue les répétitions
Use filters / Utilise des filtres
Emphasize the flaws / Accentue des défauts
Use « unqualified » people / Utilise des gens non-qualifiés
Faced with a choice, do both / Face à un choix, faites les deux
Water / Eau
List the qualities he has. Which ones do you like? / Énumère les qualités qu'il possède. Lesquelles aimes-tu?
What are you really thinking about just now? / À quoi penses-tu vraiment en ce moment?
Incorporate / Intègre
Fill every beat with something / Remplis chaque battement par quelque chose
Get your neck massaged / Relaxe-toi
What is the reality of the situation? / Quelle est la réalité de la situation?
Ghost echoes / Echos fantomatiques
What mistakes did you make last time? / Quelles erreurs as-tu commises la dernière fois?
Give the game away / Abats ton jeu
What would your closest friend do? / Que ferait ton meilleur ami?
Give way to your worst impulse / Donne libre cours à ton impulsion la plus mauvaise
What wouldn't you do? / Que ne ferais-tu pas?
Go slowly all the way round the outside / Les bords – fais-en lentement le tour
Work at a different speed / Travaille à un rythme différent
Honor thy error as a hidden intention / Honore ton erreur comme une intention cachée
You are an engineer / Tu es un ingénieur
How would you have done it? / Comment l'aurais-tu fait?
You can only make one dot at a time / Tu ne peux faire qu'un point à la fois
Humanize something free of error / Humanise quelque chose dénué d'erreur
You don't have to be ashamed of using your own ideas / Tu n'as pas à être honteux d'utiliser tes propres idées
Imagine the music as a moving chain or caterpillar / Imagine la musique comme une chenille en mouvement
Intentions -credibility of -nobility of -humility of / Intentions – noblesse? – humilité? – crédibilité?
Imagine the music as a set of disconnected events / Imagine ce que tu fais comme une série d'événements sans rapport les uns avec les autres
Into the impossible / Entre dans le domaine de l'impossible
Infinitesimal gradations / Gradations infinitésimales
Abandon normal instruments / Abandonne les instruments normaux
Is it finished? / Est-ce fini?